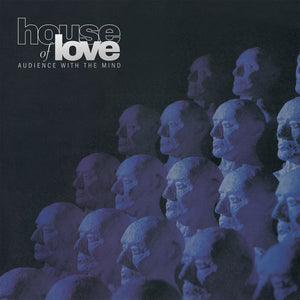 | | |
| --- | --- |
| Release Date: | 15/09/2023 |
| Format: | LP |
| Label: | Proper |
| Catalogue Number: | UMCLP057 |

Released in July 1993 Audience Of The Mind makes a claim for being the great lost House Of Love album, slipping into the UK charts for a solitary week, and having no singles taken from it. Self-produced and recorded as a three-piece in under two weeks, Audience Of The Mind feels as fragmentary as 'The Butterfly Album' feels fulsome. There are some great moments – the moody-yet-melodic Haloes, Shining On (featuring a guest appearance from guitarist Sean O'Hagen), the eight- minute Into The Tunnel and the acoustic title track with Chadwick sounding something like an aggrieved indie Nick Drake. It is a work ripe for rediscovery.

This re- issue replicates the original 1993 Fontana UK release with printed inner sleeve and is pressed onto high quality 180g vinyl.

Tracklist:
Sweet Anatomy 
Audience With The Mind 
Haloes 
Erosion 
Call Me 
Shining On 
Portrait In Atlanta 
Corridors 
Hollow 
All Night Long 
Into The Tunnel 
You've Got To Feel