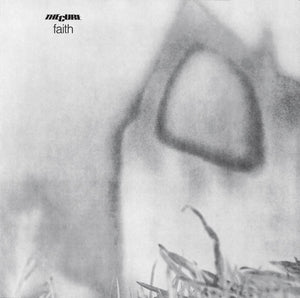 | | |
| --- | --- |
| Format | LP |
| Label | Fiction Records |
| Catalogue Number | 602547875440 |
 
In the 1980's, the Cure provided the soundtrack for an entire generation of misfit toys, and if Seventeen Seconds was a wake-up call for the dispossessed, Faith is the daily affirmation. Scaled back down to a three-piece with the loss of keyboardist Hartley, the Cure is a lean, mean fighting machine, ready to rumble. 'Rumble' is the best way to describe the propulsive bass playing of Simon Gallup, whose rolling bass anchors both mid-tempo numbers like 'The Drowning Man' and faster fare such as 'Primary.' Faith is stunning in its simplicity and haunting beauty, as evidenced by 'All Cats are Grey' and 'The Funeral Party.' This is quintessential Cure.


Tracklist:
1 The Holy Hour
2 Primary
3 Other Voices
4 All Cats Are Grey
5 The Funeral Party
6 Doubt
7 The Drowning Man
8 Faith