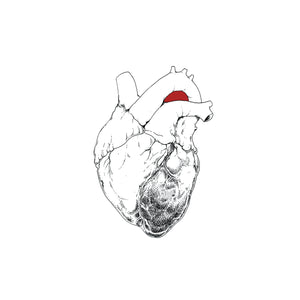 Release Date 
23/06/2023
Format
2LP/ 2CD
Label
Mute
Catalogue Number
STUMM489/
CDSTUMM489

 
Swans present their sixteenth studio album The Beggar. The Beggar was written and produced by founding member Michael Gira and features contributions from recent and former Swans members, members of Angels Of Light, as well as guest Swan Ben Frost.

Following 2019's leaving meaning, the album emerged from the 2020 lockdown with Micheal explaining, "after numerous pandemic-induced cancellations of tours for the previous Swans album leaving meaning, and an apparent bottomless pit of waiting, waiting, waiting, and the strange disorientation that came with this sudden but interminable forced isolation I decided it was time to write songs for a new Swans album and forget about everything else. They came relatively easily, always informed by the suspicion that these could be my last. When I finally was able to travel, songs in hand, to Berlin to work with my friends recording this record, the feeling was akin to the moment in The Wizard of Oz when the film changes from Black and White to Color. Now I'm feeling quite optimistic. My favourite color is pink. I hope you enjoy the album."

Available on double vinyl (including download code with bonus track) and double CD.

Tracklist:
VINYL TRACKLIST
A1 Paradise is Mine
A2 The Beggar
B1 Los Angeles: City of Death
B2 The Parasite
B3 The Memorious
C1 Michael is Done
C2 Why Can't I Have What I Want Any Time That I Want
C3 Unforming
D1 Ebbing
D2 No More of This
VINYL DOWNLOAD BONUS TRACK
1 The Beggar Lover (Three)


CD TRACKLIST
1
1 The Parasite
2 Paradise Is Mine
3 Los Angeles: City of Death
4 Michael is Done
5 Unforming
6 The Beggar
7 No More Of This
8 Ebbing
9 Why Can't I Have What I Want Any Time That I Want?
CD2
1 The Beggar Lover (Three)
2 The Memorious