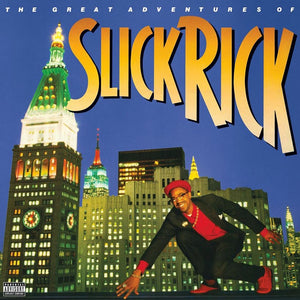 | | |
| --- | --- |
| Release Date | 22/09/2023 |
| Format | 2LP Limited Red Vinyl |
| Label | UMR/Def Jam |
| Catalogue Number | 5579636 |

At the time of this solo debut, Slick Rick's personalized style was ground-breaking. The first single, Children's Story, crowned Rick the king of rap's storytellers. He was able to turn the truthful pain and hardships of his community into entertaining tales that opened the eyes of the industry, and gave hip-hop a new thematic avenue. With the exception of LL Cool J's I Need Love, Rick's Teenage Love was rap's most popular slow jam, dealing realistically with troubles of the heart experienced by most inner-city youngsters. Taking on the role of various characters - particularly, the Ruler and MC Ricky D - Slick Rick also began the role-playing, playwright style of rap music that is continuously used by any number of gangsta crews.

Tracklist