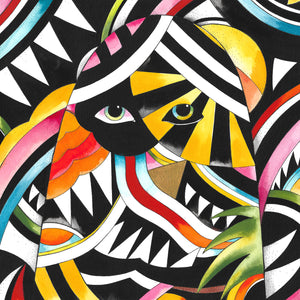 | | |
| --- | --- |
| Release Date: | 04/06/2021 |
| Format: | LP |
| Label: | 13071 |
| Catalogue Number: | LP13-44 |
Recently signed to FatCat's 130701 imprint, Dutch composer Rutger Hoedemaekers makes his debut solo release with a stunning album that marks the culmination of a decade spent in the hypercreative studio environment he co-founded in Berlin, including four years working closely alongside Jóhann Jóhannsson.
Sonically rich, emotionally deep, and immaculately handled, 'The Age Of Oddities' showcases a brilliant new talent, its cinematic eloquence bearing witness to Rutger's experiences composing for film alongside Oscar-winner Hildur Guðnadóttir and Jóhannsson, for whom the album is partly a eulogy
'The Age Of Oddities' is a bold and forwardthinking record, with a rich, hybrid sound seeing vocals processed and blurred alongside brass parts and a wall of strings shadowed by Rutger's understated, textural electronics.
The album features the Budapest Art Orchestra's 23-piece string ensemble alongside vocals (Kira Kira, Else Torp and Laura Jansen), horn (Morris Kliphuis), trombone (Hilary Jeffery) and violin (Una Sveinbjarnardóttir, Viktor Orri Árnason), with Hoedemaekers contributing trumpet, piano, keyboard and electronics.