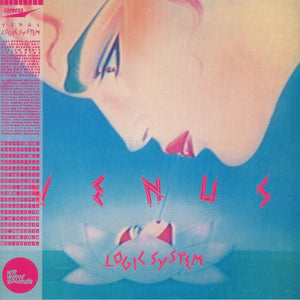 | | |
| --- | --- |
| Format: | LP |
| Label: | We Want Sounds |
| Catalogue Number: | WWSLP35 |

The early 80s were prolific for Hideki Matsutake. As the go-to keyboard programmer for the tokyo music scene, he worked on Akiko Yano's "Gohan Ga Dekitayo", YMO's "BGM", Ryuichi Sakamoto's "B-2 Unit", Mkwaju Ensemble's "Mkwaju" and found time to record two Logic System albums in 1981. While the first album, "Logic" had a harder techno feel, the second one "Venus" was different affair. Recorded in Los Angeles at the new state of the art Yamaha Studio, it was loosely themed on the Greek goddess Venus and had a funkier more organic sound. For the album Matsutake had asked a handful of American musicians to provide songs he would then add his synth magic touch to. Michael Boddicker, Don Grusin, Nathan East and Roger Powell duly complied and also played on the album.The updated sound was achieved by switching from the Moog III to the E-mu modular System (which Matsutake brought over to LA) and other synths like the Prophet 5, the Roland MC-8 and TR 808 and the Yamaha GS-1, a forerunner of the DX7. The result is an amazing futuristic mix of electronic music and early 80s funk, announcing many genres to come, from techno and house to French electro and Vaporwave. From the breezy ambient synth of "I Love You" to the city pop edge of "Be Yourself" (originally written by Nathan East for Debra Laws) and the vocoder-led Daft Punk-ish "Take A Chance", Venus is a fascinating album that both pushes the boundaries of electronic music and is yet strangely accessible and beautiful.

Tracklist:
Side 1
1. "Venus" (4:59)
2. "Morpheus" (3:07)
3. "I Love You" (4:42)
4. "Plan" (3:01)
5. "Take A Chance" (4:36)
Side 2
1. "Automatic Collect Automatic Correct" (5:23)
2. "Be Yourself" (5:02)
3. "Prophet" (5:09)
4. "Metamorphism" (4:03)
5. "Equivalent" (0:33)