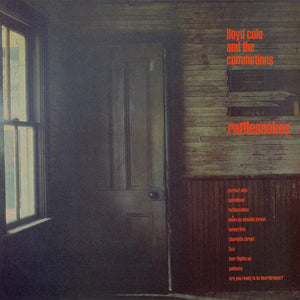 | | |
| --- | --- |
| Release Date | 31/03/2023 |
| Format | LP |
| Label | Proper Records |
| Catalogue Number | UMCLP021 |
 
Lloyd Cole & The Commotions – Cole, Blair Cowan, Lawrence Donegan, Neil Clark and Stephen Irvine – were formed in Glasgow in 1982, where Buxton-born singer-songwriter Cole was studying Philosophy and English at the University of Glasgow -Their sound swam against the tide of shiny 80s synthesisers, offering intense, melodic, guitar-based pop, topped with droll words packed with literary references.

Given just how loved debut album Rattlesnakes was, it would have been hard for whatever followed to be received as warmly – yet Easy Pieces made a good first of it. It was to sell twice as many copies in its first two weeks as Rattlesnakes had to date, giving the group a Top 5 chart placing on its release in November 1985. Recorded with 80s super-producers Clive Langer and Alan Winstanley, its first two singles, the brooding, gospel influenced Brand New Friend and the forever-jaunty Lost Weekend reached the UK Top 20.

This re-issue faithfully replicates the original 1985 Polydor Records UK release with printed inner sleeve and is pressed onto high quality 180g vinyl.

Tracklist

Perfect Skin
Speedboat
Rattlesnakes
Down On Mission Street
Forest Fire
Charlotte Street
2CV
Four Flights Up
Patience
Are You Ready To Be Heartbroken?