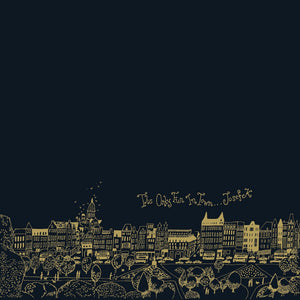 | | |
| --- | --- |
| Release Date | 29/07/2022 |
| Format | 2LP |
| Label | Les Disques Du Crepuscule |
| Catalogue Number | TWI052 |

Crepuscule presents a brand new remastered edition of The Only Fun In Town, the influential debut album by iconic Scottish guitar group Josef K, originally released on Postcard Records in July 1981. Speedily recorded in a small studio in Brussels, The Only Fun In Town was a defiantly abrasive, serrated long-player in the mould of the second Velvets album, Josef K having already shelved a more conventional recording. Sharp-edged pop singles abound - It's Kinda Funny, Sorry For Laughing, Revelation- along with rattling Haig / Ross twin guitar classics such as Fun 'n' Frenzy, Heart of Song, Forever Drone and The Angle. The Only Fun In Town topped the independent charts on release and remains a canonical post-punk album.

Tracklist:
Fun 'N' Frenzy
Revelation
Crazy To Exist
It's Kinda Funny
The Angle
Forever Drone
Heart Of Song
16 Years
Citizens
Sorry For Laughing