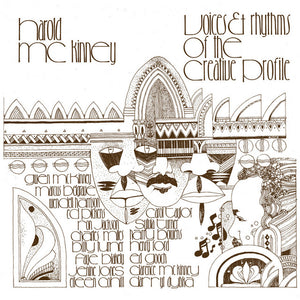 | | |
| --- | --- |
| Release Date | 18/03/2022 |
| Format | LP |
| Label | Now Again |
| Catalogue Number | NA5212LP |
 
There have been many 'Tribe Records'-es over the years, but perhaps none were so eminent than the one that existed in '70s Detroit, which gave rise to the release of Harold McKinney's debut album here. On 'Voices And Rhythms Of The Creative Profile', the famous jazz pianist lended a new character to the term 'spiritual jazz', bringing energy and flair - and lots and lots of instrumentation - to the fore, rather than mere sentiment and emotion. This reissue, featuring heavenly gems like 'In The Moog', also features a booklet telling the story of the label from the ground up.

Tracklist

Side 1
1. Ode To Africa
2. Heavenese
3. Out Of The Blues
Side 2
1. In The Moog
2. Corner Stone
3. Freedom Jazz Dance
4. Dolphin Dance