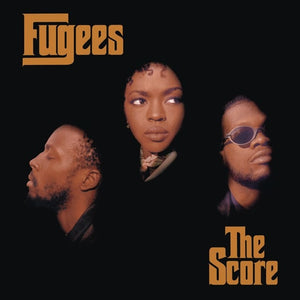 | | |
| --- | --- |
| Format | 2LP Orange Vinyl |
| Label | Columbia |
| Catalogue Number | 190758835013 |
 
An open yet funky collage of hip-hop, soul, blues, jazz, and reggae, the Fugees' second album, The Score, is a great step forward for the New York trio. On their debut, the Fugees had sketched out a pattern similar to the multi-ethnic, edgy music on The Score, but they didn't deliver it with the authority that they do here. They cover Bob Marley's No Woman, No Cry and Roberta Flack's Killing Me Softly, which gives an idea of their range, as well as their intent to carry on the soul / R&B tradition.

Tracklist

Red Intro 
How Many Mics 
Ready Or Not 
Zealots 
The Beast 
Fu-Gee-La 
Family Business
Killing Me Softly 
The Score 
The Mask 
Cowboys 
No Woman, No Cry 
Manifest / Outro