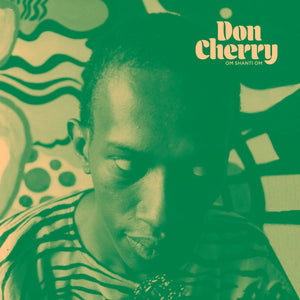 | | |
| --- | --- |
| Release Date: | 03/07/2020 |
| Format: | LP |
| Label: | Black Sweat Records |
| Catalogue Number: | BS058 |
 An amazing document of the life experiment that was the Organic Music Society. This super quality audio, recorded by RAI (the italian public broadcasting company) in 1976 for television, documents a quartet concert focused on vocals compositions and improvisations. Here, Don Cherry and his family-community's musical belief emerges in its simplicity, with the desire to merge the knowledge and stimuli gained during numerous travels across the World in a single sound experience. Don's pocket-trumpet is melted with the beats of the great Brazilian percussionist Nana Vasconcelos, the Italian guitar of Gian Piero Pramaggiore, and the tanpura drone of Moki. A pure hippie aesthetic, like in an intimate ceremony, filters a magical encounter between Eastern and Western civiliziations, offering different suggestions of sound mysticism: natural acoustics in which individual instruments and voices are part of a wider pan-tribal consciousness. A desert Western landscape marries Asian and Latin atmospheres. Indigenous contributions with berimbau explorations find fossil sounds of rattles and clap-hands invocations. Influences of Indian mantra singing are combined with eternal African voices or with folkish-Latin guitar rhythms , while flute and drums evoke distant dances. In the Organic Music everything becomes an act of devotion and love, an ecstatic dwell in the dimension of a sacred free-rejoice.
Tracklist

1. Luna Turca 
2. Om Shanti Om 
3. Chenrezig 
4. Nana's Solo 
5. A Chi Chi Ou 
6. Koye 
7. Flute Song 
8. Dissolution