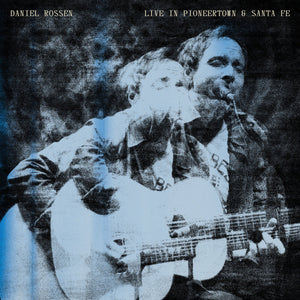 | | |
| --- | --- |
| Release Date: | 28/07/2023 |
| Format: | LP |
| Label: | Warp Records |
| Catalogue Number: | WARPLP363 |
 
Singer-songwriter Daniel Rossen (Grizzly Bear) embarked on a unique and intimate tour in support of his critically acclaimed 2022 release 'You Belong There'. He took to the road solo, with no crew or fancy equipment. Armed with just a few acoustic guitars and a small amp packed into his car, he embraced the simplicity and rawness of his performances. Out of this, 'Live At Pioneertown & Santa Fe' was born and will be released July 28 via Warp Records. The announcement is accompanied by Rossen's cover of the Townes Van Zandt classic 'Kathleen'.

This live album follows the highly acclaimed A24 film score for 'Past Lives', composed by Rossen and bandmate Christopher Bear of Grizzly Bear.

Tracklist:
A1. Unpeopled Space
A2. Silent Song
A3. Shadow In The Frame
A4. Golden Mile
A5. Repeat The Pattern
B1. Made To Rise
B2. Phantom Other
B3. Kathleen
B4. Return To Form
B5. It's A Passage
B6. Saint Nothing
B7. Kentucky Waltz