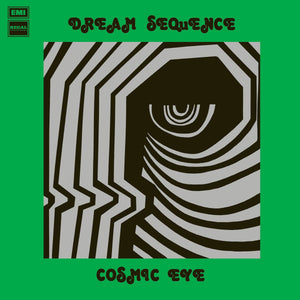 | | |
| --- | --- |
| Release Date | - |
| Format | LP Black |
| Label | Roundtable  |
| Catalogue Number | TRZY001 |

Following in the footsteps of the landmark 1966 double-quartet recording by Joe Harriott and John Mayer, Indian born musician Amancio D'Silva produced some of the most adventurous and sophisticated recordings within the canon of 'Indo-Jazz', a term used to define a pioneering east meets west synthesis that reflected the shifting musical and cultural landscape of post-war Britain. An experiment which reached a pinnacle in 1972 with D'Silva's seminal recording Dream Sequence by Cosmic Eye, an adventurous fusion of modal jazz and Indian classical music viewed through the psychedelic lens of swinging London. Exotic third-stream jazz conceived by a visionary composer whose virtuosic technique and deeply emotive guitar playing defined his two earlier and now legendary 1969 UK jazz albums Integration and Hum Dono with Joe Harriott, both recorded for the much celebrated Lansdowne label.

A highly innovative conceptual studio project consisting of two side-long jazz ragas (Dream Sequences) influenced by themes first explored during his 1960s session work in the Bollywood film industry under the musical directors Laxmikant-Pyarelal. The results yielding a hypnotic, psychedelic jazz excursion. Featuring a host of renowned UK jazz and Indian classical musicians, Cosmic Eye is a singular recording from a fervently rich period of British modern jazz which rivals other significant Lansdowne albums including Dusk Fire by the Rendell-Carr Quintet and Neil Ardley's Greek Variations. Finally this phenomenal jazz recording sees a legitimate reissue.


* Legendary British Psychedelic jazz album.
* East meets West 'Indo-Jazz' fusion.
* Remastered from the original master tapes.
* A rare Lansdowne Jazz recording.

Tracklist

1. Dream Sequence I 
2. Dream Sequence II