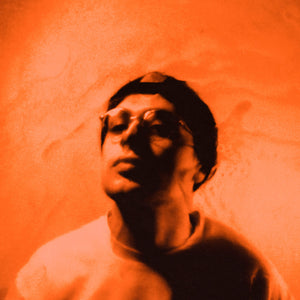 Release Date 
06/10/2023
Format
LP Black/
CD
Label
New Soil
Cat No.
NS0043LP/
NS0043CD
 
Corto.Alto is the brain-child of award-winning multi-instrumentalist, composer & producer Liam Shortall. Hailing from Glasgow, Scotland, this genre-defying producer brings together influences from Hip-Hop, Broken Beat, Electronica, Dub and Punk with an informed Jazz sensibility.
Liam Shortall is a seasoned instrumentalist and composer in his own write. Having worked as a trombonist in the Scottish National Jazz Orchestra, Tom McGuire & The Brassholes, AKU Trio as well as many other projects. He has also composed, produced and recorded on tracks for Joesef, PYJAEN, The Sound of AJA, Raelle, Cara Rose, Jack Richardson, Fat-Suit and many others. He is the younger ever graduate of the Royal Conservatoire of Scotland's undergraduate Jazz programme, having being enrolled at the age of 16.

corto.alto's highly anticipated debut album, is set to release in 2023. This album will feature some of the finest talents in Scottish and UK Jazz, including Fergus McCreadie (Scottish Album of the Year, Mercury Prize Nominee 2022, Edition Records), Graham Costello (Gearbox Records), Johnny Woodham (Alfa Mist, Sekito Records) and many more.

corto.alto sets to continue his exploration into the world between improvisation and electronica.

Tracklist:
1. Intro For Strings 
2. Hello 
3. xoxoxo 
4. Slope 
5. Lara 
6. Latency 
7. EJS 
8. Would You Mind? 
9. No Water (Interlude) 
10. Mechanisms 
11. Hollow 
12. Bye