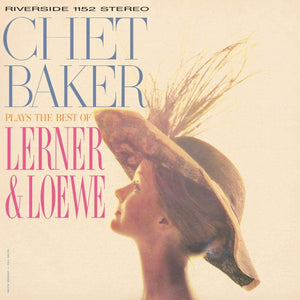 | | |
| --- | --- |
| Release Date | 01/12/2023 |
| Format | LP Limited Edition |
| Label | Craft Recordings |
| Catalogue Number | 7219756 |
 
This is one of the last Chet Baker albums recorded in the States prior to the artists relocating to Europe in the early '60s. Likewise, the eight-tune collection was the final effort issued during his brief association with the Riverside Records imprint. The project was undoubtedly spurred on by the overwhelming success of the Shelly Manne-led combo that interpreted titles taken from the score to My Fair Lady (1956). In addition to becoming an instant classic, Manne's LP was also among of the best-selling jazz platters of all time. While Baker and crew may have gained their inspiration from Manne, these readings are comparatively understated. That said, the timelessness of the melodies, coupled with the assembled backing aggregate, make 'Chet Baker Plays the best of Lerner and Loewe' a memorable concept album.

Tracklist

I've Grown Accustomed To Her Face 
I Could Have Danced All Night
The Heather On The Hill 
On The Street Where You Live 
Almost Like Being In Love 
Thank Heaven For Little Girls 
I Talk To The Trees 
Show Me