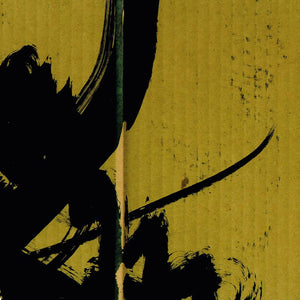 | | |
| --- | --- |
| Format | 2LP |
| Label | Disciples |
| Catalogue Number | REDISC1 |

An essential reissue of one of the key albums from Raczynski's Rephlex catalogue.
Mathematics strikes back! The second of three albums released in 1999 for the Rephlex label, Samurai Math Beats exists somewhere between the outsider jungle mined by labelmates Aphex Twin and Squarepusher (dubbed "drill'n'bass") and the sun-bleached public information music of Warp artists such as Plone and Boards Of Canada. Whilst many listeners at the time were left scratching their heads at the full on collision of hyperkinetic rhythms and arcade game melodies, in many ways the record pointed the way towards future musical mutations, from the frenetic BPMs of footwork to the deconstructed pop music of Mica Levi.

Tracklist
A1 Samurai Masu Biitsu
A2 Kimi
A3 Ahou Jiko

B1 Iai
B2 I Cry, Bai Bai
B3 Sayounara Tsutara
B4 Nan No Tame Ni Boku To

C1 Miso Shiru
C2 Nihon De Homuresu
C3 Are Igai Imi Ga Nai
C4 Kimi Wa Tsumannai, Boku O Iranai

D1 Yari Chuu, Kyouroku Isuu
D2 Gaijin Sabetsu, Gaikoku Hakuchuumu
D3 Why? Why?
D4 Ahou Bouken