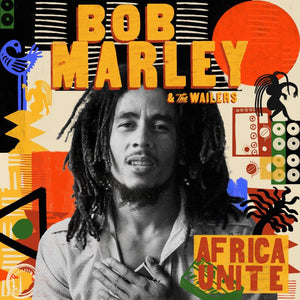 Release Date
04/08/2023

Format
LP/ CD
Label
ISLAND

Catalogue Number
4891120/


4891123




This is Africa Unite.

Two worlds collide as a whole new generation of afro-beat artists reinterpret the classic songs of Bob Marley. As the name suggests, unity is at the heart of the album.

For more than four decades, Bob Marley has been providing the world with his powerful, evocative, and transformational music. Initially introducing the music of his native Jamaica to all corners of the globe, Marley signed with Island Records in 1973, before going on to achieve international superstardom and now legendary status. His songs remain timeless and universal – a sound that echoes through the generations – and with it, The Wailers & Marley have built a place for themselves in the very fabric of our lives.

When were you first introduced to So Much Trouble, Dem Belly Full, and Redemption Song? Do you remember the first time you heard Waiting in Vain or Three Little Birds? For how many years now, have you been listening to Buffalo Soldier, Stir It Up, Jammin' or One Love? With Africa Unite, we hear a new lease of life breathed into these selected classics by some of the most exciting Afrobeat artists of the day.

Countless contemporary musicians have acknowledged their admiration for the reggae pioneer, and there can be no doubt that Bob's discography has always permeated African societies, inspiring generations upon generations of musicians.

Marley's profound impact on music across the world is something that cannot be denied. Bringing Bob Marley back to life in this manner is a truly poignant way to honour one of the most celebrated revolutionary artists of all time. 
Tracklist:

TBA