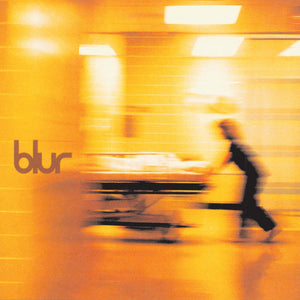 | | |
| --- | --- |
| Release Date | 10/02/2023 |
| Format | 2LP |
| Label | Parlophone |
| Catalogue Number | 5099962483612 |

Fifth studio album by the English rock band. Blur had previously been broadly critical of American popular culture and their previous albums had become associated with the Britpop movement, particularly 'Parklife' (1994), which had helped them become one of Britain's leading pop acts. Under the suggestion of the band's guitarist, Graham Coxon, the band underwent a stylistic change, becoming influenced by American indie rock bands such as Pavement. Despite worries from Blur's label, EMI, and the music press that the change in style would alienate the band's predominantly teenage fanbase and that the album would flop as a result, 'Blur', as well as lead single, 'Beetlebum', reached the top of the UK charts and the album was certified platinum. The album also reached the top 20 in six other countries. The success of 'Song 2' led to 'Blur' becoming the band's most successful album in the US where the Britpop scene had been largely unsuccessful.

Tracklist
Beetlebum
Song 2
Country Sad Ballad Man
M.O.R.
On Your Own
Theme From Retro
You're So Great
Death Of A Party
Chinese Bombs
I'm Just A Killer For Your Love
Look Inside America
Strange News From Another Star
Movin' On
Essex Dogs