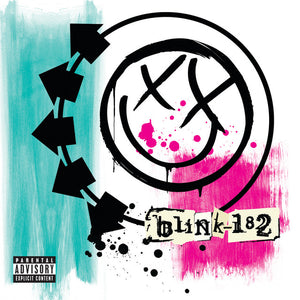 | | |
| --- | --- |
| Release Date | 18/02/2017 |
| Format | 2LP |
| Label | UMC |
| Catalogue Number | 602557005202 |
While Blink-182's pop-punk has given more than its share of entertaining moments over their career, "sonic experimentation" is hardly what you'd expect from their sixth studio album. Within their guitar-bass-drums template, however, they offer moments of playfulness and lyricism that stretch their definition of sound. The tempo changes and uses of (relative) silence in "Violence" and "Stockholm Syndrome" borrow post-punk conventions, and lend a new feel to the band's trademark cranked-upness. (The use of treated piano on the latter song also suggests that they've bent an ear to a few psychedelic-pop classics in their time.) As with 2001's Take Off Your Pants and Jacket, a theme of loneliness emerges upon the first couple of listens, but this time it feels as if Blink wants to connect it to something larger than before. Growth from the guys who once jokingly celebrated man-on-dog intercourse? Yeah. And best of all, it's worth hearing.
Tracklist:
Feeling This 
Obvious 
I Miss You 
Violence 
Stockholm Syndrome 
Down 
The Fallen Interlude 
Go 
Asthenia 
Always 
Easy Target 
All Of This 
Here's Your Letter 
I'm Lost Without You 
Feeling This 
Obvious 
Down/The Fallen Interlude 
Violence 
Stockholm Syndrome