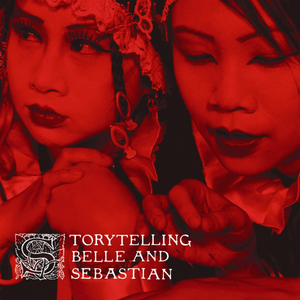 | | |
| --- | --- |
| Format: | LP |
| Label: | Jeepster |
| Catalogue Number: | JPRLP014 |

A collection of ideas and songs originally intended as a soundtrack for the movie "Storytelling" directed by Todd Solondz. Belle and Sebastians works only saw about 6 minutes of work in the final cut of the movie itself. Following this, the band decided to further work on the music and release a more complete soundtrack.

Slow piano, atmospheric strings, beautiful horns, driving harmonicas and 60s strings make up the sounds found across the songs of this release. It feels like a hybrid of a Belle & Sebastian album and a more traditional film score. Featuring standout tracks "Wandering Alone" and "Big John Shaft," along side dialogue between songs, this indie-film score/ studio album explores sounds less familiar to other Belle & Sebastian releases.

Tracklist:
Fiction
Freak
Dialogue: Conan, Early Letterman
Fuck This Shit
Night Walk
Dialogue: Jersey's Where It's At
Black And White Unite
Consuelo
DIalogue: Toby
Storytelling
Dialogue: Class Rank
I Don't Want To Play Football
Consuelo Leaving
Wandering Alone
DIalogue: Mandingo Cliche
Scooby Driver
Fiction Reprise
Big John Shaft