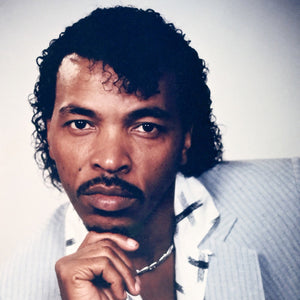 | | |
| --- | --- |
| Format | LP |
| Label | Athens Of The North |
| Catalogue Number | AOTNLP049 |

Arthur Ponder, a life long Macon, Georgia resident, started his singing career in the 60s replacing Otis Redding in Johnny Jenkins & The Pinetoppersafter Otis went solo. Although he gigged extensively, he did not actually make it onto a record until around 1970. Presented here, we have mostly his 80s Modern Soul output Solo and with local group Side Show, some with was released on 45 others remain unreleased till now. Special thanks to Angelo Angione who went above and beyond to help with this project and Arthur Ponder - The Prince of Georgia Soul.

Tracklist
1. Lonely Girl (feat. Side Show) 
2. Sexy Lady
3. If You Want My Love 
4. My Love 
5. Let's Get Together for the Wrong We Have Done 
6. Whatcha Gonna Do About It 
7. You Are the One for Me (feat. Side Show) 
8. Oh Baby Why You Want to Make Me Cry 
9. You Talk Too Much 
10. It's You Girl