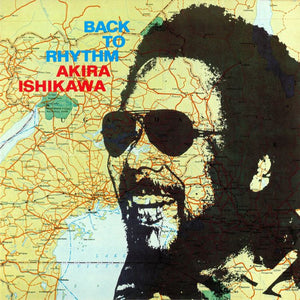 | | |
| --- | --- |
| Format: | LP |
| Label: | Mr Bongo  |
| Catalogue Number: | MRBLP191 |

Back To Rhythm was the final recording in Ishikawa's African-influenced period. He cut this record with his band Count Buffalos, featuring Kiyoshi Sugimoto, Takeru Muraoka, Larry Sunaga and arranger Hiromasa Suzuki. Includes excellent cover versions of The Beatles, Simon and Garfunkel, BT Express, Stevie Wonder, Average White Band, Incredible Bongo Band and Fela Kuti. Originally released in Japan in 1975 by Columbia, this is now extremely difficult to find in its original format, and very pricey indeed!

Tracklist:
Side 1
1. "I've Got To Use My Imagination" (3:53)
2. "Bongo Rock" (2:43)
3. "Do It Til You're Satisfied" (3:56)
4. "Hey Jude" (4:04)
5. "El Condor Pasa" (4:11)
Side 2
1. "Pick Up The Pieces" (4:45)
2. "Love Is The Answer" (3:36)
3. "I Shot The Sheriff" (4:16)
4. "Let's Start" (3:50)
5. "Boogie On Raggae Woman" (5:18)