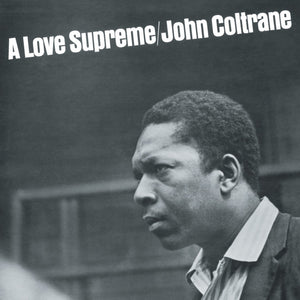 | | |
| --- | --- |
| Release Date: | 05/08/2022 |
| Format: | LP  |
| Label: | Verve |
| Catalogue Number: | 501551 |

Easily one of the most important records ever made, this was Coltrane's pinnacle studio outing that spoke of his search for spiritual and musical freedom, as expressed through polyrhythms, modalities, and purely vertical forms. Recorded at Van Gelder Studios, it became an instant best-seller and received a Grammy nomination. It remains one of the greatest albums ever recorded, and in 2021 was certified platinum by the RIAA for sales of 1 million albums in the U.S. The achievement garners Coltrane his first-ever platinum record and is the first jazz album of the 1960s to receive platinum status, underscoring its enduring legacy and importance.

Tracklist
1 Part I - Acknowledgement
2 Part II - Resolution
3 Part III - Pursuance
4 Part IV - Psalm