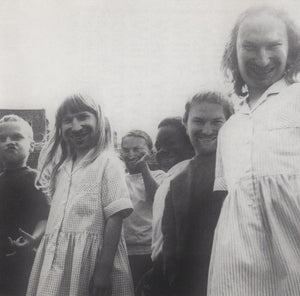 | | |
| --- | --- |
| Format | LP |
| Label | Warp Records |
| Catalogue Number | WAP094 |
 
A vibrant and exuberant collection from Richard D James, aka Aphex Twin, with three wildly different versions of the title track alongside a series of high-tempo yet heartfelt electronic works. The terrifying thrash of the infamous Pappy Mix of 'Come To Daddy' is a difficult track to surpass, yet make it through and there's another world inside. From the playful melodies and door-creak percussion of 'Flim' and 'Bucephalus Bouncing Ball', right through to the stirring melodies of 'IZ-US', it's an essential collection for any Aphex fan.

Tracklist

1 Come To Daddy (Pappy Mix)
2 Flim
3 Come to Daddy (Little Lord Faulteroy Mix)
4 Bucephalus Bouncing Ball