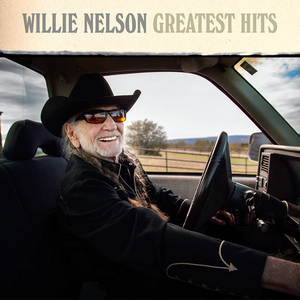 | | |
| --- | --- |
| Release Date | 03/11/2023 |
| Format | 2LP |
| Label | Sony |
| Catalogue Number | 19658813181 |

This new collection is a career spanner jampacked with 22 songs, with each era of Willie's illustrious six decade career chronicled. It includes massive hits like "On The Road Again," "Always On My Mind" and "Blue Eyes Crying In The Rain" next to a number of his 21st century gems, including latter day classics like "Ride Me Back Home" and "Roll Me Up." It features classic collaborations with the likes of Merle Haggard, Waylon Jennings and Julio Iglesias, Willie's early versions of songs made famous by others in the early 60s like "Crazy" and "Night Life," alongside interpretations of others' songs that he made his own from Hoagy Carmichael's "Stardust" to Arlo Guthrie's "City Of New Orleans" to Pearl Jam's "Just Breathe."

Tracklist
Side A

1. On The Road Again
2. Whiskey River
3. Blue Eyes Crying In The Rain
4. Me And Paul
5. Always On My Mind
6. Shotgun Willie
7. Crazy

Side B

1. Pancho And Lefty (w/Merle Haggard)
2. Georgia On My Mind
3. Mammas Don't Let Your Babies Grow Up To Be Cowboys (w/Waylon Jennings)
4. Angel Flying Too Close To The Ground
5. Still Is Still Moving To Me
6. Night Life

Side C

1. I Never Cared For You
2. Ride Me Back Home
3. To All The Girls I've Loved Before (w/Julio Iglesias)
4. Roll Me Up (w/Snoop Dog, Jamey Johnson & Kris Kristofferson)
5. Across The Borderline
6. My Heroes Have Always Been Cowboys
7. Funny How Time Slips Away

Side D

1. City Of New Orleans
2. Just Breathe (w/Lukas Nelson)
3. Last Thing I Needed First Thing This Morning
4. Living In The Promiseland
5. Who'll Buy My Memories?