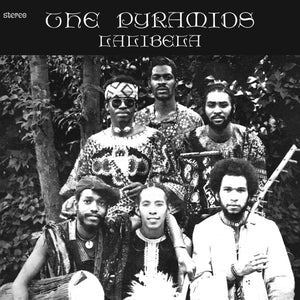 | | |
| --- | --- |
| Release Date | 02/12/2022 |
| Format | LP |
| Label | Strut |
| Catalogue Number | STRUT160LP |
 
Strut present 3 separate reissues of the 1970s album trilogy from Idris Ackamoor & The Pyramids. As students at Antioch ollege, Ohio, alto saxophonist Idris Ackamoor, flautist Margaux Simmons and bass player Kimathi Asante created three lasting monuments in sound — Lalibela, King of Kings, and Birth / Speed / Merging, a trio of albums produced without any label backing or distribution between 1972 and 1976. Their music is unique among the varied canon of avant-garde and experimental music of 1970s America: high intensity African-styled percussion topped with songs, chants, and horns, laced with African instruments and arranged into long, flowing suites that surge and roll.

The debut album by the Pyramids was inspired by the group's visit to the Lalibela monastery in Egypt, and was recorded in Yellow Springs Ohio in early 1973. Drawing on the teachings of Cecil Taylor and the influence of John Coltrane, combined with a barrage of intense percussion, the album evolves over several long-form pieces, Initially only 500 copies were pressed and sold to friends and followers in the local area.

Tracklist:
1. Lalibela
2. Sheba's Dance
3. High Priestess
4. Rock Churches
5. Dialogue Of The Spirits
6. Mesenko Nights
7. Indigo
8. yaayaayaayaa
9. Sunset At Giza