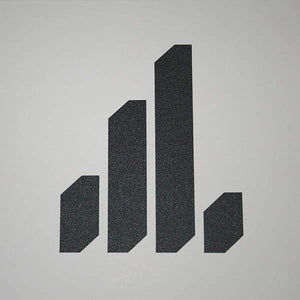 | | |
| --- | --- |
| Release Date: | 25/02/2022 |
| Format: | LP + 7" |
| Label: | Factory Benelux |
| Catalogue Number: | FBN114 |

It's fun to imagine the naming sessions for the 1980 debut LP from dream-pop pioneers The Durutti Column.

"What are we going to call our first album then? Something that really messes with them. 'In The Court Of The Crimson Durutti Column'? 'Remain In Durutti Column'? 'The Durutti Column Two; Electric Boogaloo'?"

"How about 'The Return Of The Durutti Column'?"

"Yeah, I guess that'll do…"

Given that the Mancunian group made some of the least abrasive music released by Factory Records, it's slightly incongruous that this should be the Factory album with the famous sandpaper sleeve. Fortunately for those of you who don't want large swathes of your vinyl collection destroyed from within, this new edition of 'The Return Of The Durutti Column' opts for a less problematic sandpaper insert. The halcyon musings of the tracks within remain unchanged.

Tracklist

1. Sketch for Summer
2. Requiem for a Father
3. Katharine
4. Conduct
5. Untitled
6. Jazz
7. Sketch for Winter
8. Colette
9. In 'D'
10. Lips That Would Kiss
11. Madeleine
7"
1. The First Aspect of the Same Thing
2. The Second Aspect of the Same Thing