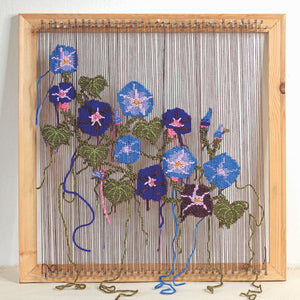 Release Date
06/10/2023
Format
LP/ CD
Label
Transgressive
Catalogue Number
TRANS703X/
TRANS703CD

 
Acclaimed NY-based singer songwriter Jordan Lee aka Mutual Benefit announces 'Growing At The Edges', on Transgressive Records, his first record since 2019.

'Growing at the Edges' is sonically expansive, artfully blending genres from country to classical with the help of multifaceted co-producer Gabriel Birnbaum (Wilder Maker) and critically acclaimed string arranger Concetta Abbate. The band, alongside Lee and Birnbaum, was made up of Wilder Maker members Sean Mullins (Andy Shauf) and Nick Jost (Baroness) and features help from Jonnie Baker of Florist and Eva Goodman of Nighttime among others.

"I approached 'Growing at the Edges' as an act of world-building. It was a place we visited often over the past 5 years collaging and sonically redecorating until it reflected the joy and the pain of being human in a universe that will always be changing. I wanted to make music that could simultaneously mourn versions of the past but still find hope in the seedlings which could, perhaps, bloom into better futures" - Jordan Lee

The album cover is a purposefully 'unfinished' weaving by fibre artist Natalie Phillips.

"I had this theme for 'Growing at the Edges' where I was thinking about the first little life forms that pop up after something natural like winter or less natural like a disaster and
kind of channelling their spirit for the art and music. That got me imagining one of Natalie's beautiful weavings but in-process with stray yarn and loom still visible. Incomplete yet still beautiful. I couldn't be happier with how it turned out."

Mutual Benefit's live shows are known for their rotating cast of wide-ranging musicians leading to inspired interpretations of the extensive catalogue on notable stages like MoMA's sculpture garden or UK's Green Man Festival as well as the occasional surprise park or basement show at home in Brooklyn.

Throughout the years Mutual Benefit has been in Album Of The Year lists among Pitchfork and Stereogum, as well as Folk Musician Of The Year by New York's Village Voice.

Tracklist
Growing at the Edges
Remembering a Dream
Beginner's Heart
Prefiguring
Untying a Knot
Season of Flame
Wasteland Companions
Winter Sun, Cloudless Sky
Little Ways
Signal to Bloom