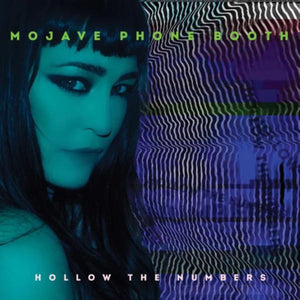 | | |
| --- | --- |
| Release Date | 01/12/2023 |
| Format | 2LP Violet  |
| Label | Label 51 |
| Catalogue Number | LAB51005 |

Mojave Phone Booth are an electronic / industrial / rock band.

Mojave Phone Booth featuring Tobey Torres-Doran and Mitchell J Doran, the husband-and-wife team from electronic band Snake River Conspiracy.

Mojave Phone Booth also include drummer Lynn Farmer of Meat Beat Manifesto.

Tobey Torres was discovered singing in the Bay Area and signed to Interscope Records on the strength of a two- song demo. She was the lead vocalist and frontperson for 
the electronic act Snake River Conspiracy, touring the world with bands such as A Perfect Circle, Queens of the Stone Age and Filter. In addition to being signed as an artist to Warner Brothers, she also sang as a session vocalist on various recordings for Warner / Reprise records. She is known for her ability to transition effortlessly between melodic phrasing and guttural screaming. She has worked with producers including Charlie Clouser, Eric Valentine and David Kahne.

Mitchell J Doran began playing guitar at seven years old. A self-taught multi-instrumentalist, he was hired as a teenager to work as a session musician and recording
engineer on major label releases for Warner Brothers and various other labels. After this he was asked to join Snake River Conspiracy, which began the creative relationship
between Tobey and Mitchell that continues with Mojave Phone Booth. In addition to playing synths, drums, bass and guitars, Mitchell also records and produces the band's
albums.

Special guest Flea plays bass on 'Life Of Crime'. Double LP pressed on transparent violet vinyl.

Tracklist

Grandmother Variations
Landlocked
Callous
Somnambulist
Grave Dirt
Analog Religion
Life of Crime
Anorthosite
Kill the Messenger
Mineral Deposits
Synesthesia
Turn Electric
Etisohtrona
Haunted Places
Where Are You Now?
Grandmother Variations (Remix)
Landlocked (Remix)
Mineral Deposits (Remix)
Where Are You Now? (Remix)