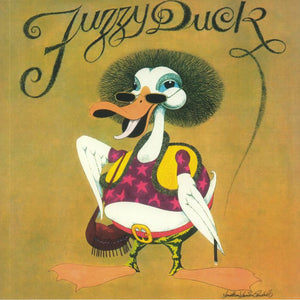 | | |
| --- | --- |
| Format: | LP |
| Label: | Be With Records |
| Catalogue Number: | BEWITH082LP |

Seemingly all bands from the '60s and '70s featured someone called Mick. Fuzzy Duck were no exception. The London prog rock band were fronted by Mick Hawksworth and released one self-titled album in 1971. Fans of Spencer Davis Group, Vanilla Fudge, Soft Machine, Caravan, early Deep Purple and early Grand Funk Railroad will dig the melodic songs presented in a sea of Hammond organ, driving bass and searing lead guitar.

Tracklist:
Side 1
1. "Time Will Be Your Doctor" (5:06)
2. "Mrs Prout" (6:42)
3. "Just Look Around You" (4:19)
4. "Afternoon Out" (4:54)
Side 2
1. "More Than I Am" (5:25)
2. "Country Boy" (5:59)
3. "In Our Time" (6:32)
4. "A Word From Big D" (1:37)