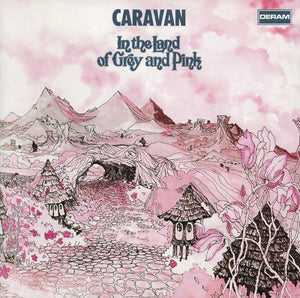 | | |
| --- | --- |
| Release Date | 01/11/2019 |
| Format | LP  |
| Label | UMC |
| Catalogue Number | 0801680 |
 
The third album by Canterbury's own Caravan, originally released in 1971. This was the last album to feature the original Caravan line-up, before David Sinclair left to form Matching Mole with Robert Wyatt (Soft Machine) later that year. Rolling Stone listed the album as No. 34 on their list of "50 Greatest Prog Rock Albums of All Time" saying it evoked "a Middle Earth sunset, with the music wavering between medieval folk melodies and jazz-savvy musos". According to AllMusic, the album is "one of the most beloved, and eccentric prog albums of them all" and "probably Caravan's finest hour".

This release is part of Decca's 90th anniversary celebrations and is re-released alongside the other Caravan classic albums If I Could Do It All Over Again, I'd Do It All Over You, Waterloo Lily and For Girls Who Grow Plump In The Night.

Tracklist

Golf Girl
Winter Wine 
Love To Love You (And Tonight Pigs Will Fly) 
In The Land Of Grey And Pink 
Nine Feet Underground 
Nigel Blows A Tune
Love's A Friend
Make It 76
Dance Of The Seven Paper Hankies
Hold Grandad By The Nose
Honest I Did!
Disassociation
100% Proof