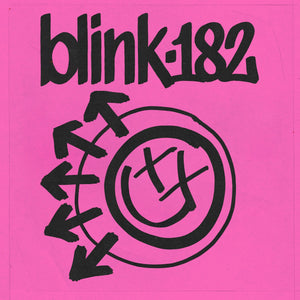 Release Date:
20/10/2023
Format:
LP Exclusive Coke Bottle Clear/
LP/ CD
Label:
Sony
Catalogue Number:
19658830301/
19658778231/
19658778272


One More Time… marks the band's first album with DeLonge since 2011's Neighborhoods; following the guitarist's exit to pursue extraterrestrial endeavors, Hoppus and Barker then released two LPs with guitarist Matt Skiba, 2016's California and 2019's Nine.

As the band explains, it was Hoppus' bout with lymphoma that inspired DeLonge to rejoin the band. "I remember telling my wife, 'I don't think I'm ever going to play music again, I don't think I'm ever gonna tour again,'" DeLonge says in the clip. "Until Mark told me he was sick, and then I was like, that's the only thing I wanted to do."

Similarly, after the band initially broke up in 2008, it was Barker surviving the plane crash that killed four people (including DJ AM) that catalyzed their reunion at that time. " The album's first single and title track, "One More Time" — which arrives on Thursday, Sept. 21 — touches on how tragedy brings the band back together, Barker said.

"I wish they told us/It shouldn't take a sickness/Or airplanes falling out the sky," Hoppus sings on the single.

Tracklist:

1. Anthem Part 3
2. Dance With Me
3. Fell in Love
4. Terrified
5. One More Time
6. More Than You Know
7. Turn This Off!
8. When We Were Young
9. Edging
10. You Don't Know What You've Got
11. Blink Wave
12. Bad News
13. Hurt (Interlude)
14. Turpentine
15. Fuck Face
16. Other Side
17. Childhood