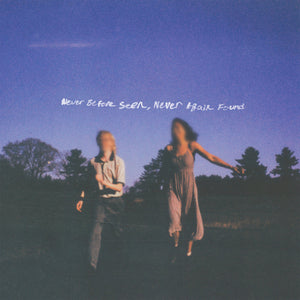 | | |
| --- | --- |
| Release Date: | 15/12/2023 |
| Format: | LP Butterfly Colour |
| Label: | Wax Bodega |
| Catalogue Number: | WAX16C1 |
Emo three-piece Arm's Length was formed in early 2019 in the small Canadian town of Belleville, Ontario when best friends Allen Steinberg and Jeremy Whyte finally began writing music together after years of knowing each other. Meeting at a Halloween party in 2015, it seemed like fate that two open-tuning slinging guitar players would ever cross paths in their tiny suburban town. Setting out to create a great new indie infused emo sound with shades of pop-punk, Arm's Length has made huge waves in this scene with the releases of their first two EPs, What's Mine Is Yours and Everything Nice including coverage on Pitchfork, NPR, and more. Never Before Seen, Never Found Again was released in fall 2022 and quickly became a fan fave. They've supported the record with a heavy touring schedule in the US and UK.
Tracklist:
1. Overture 
2. Object Permanence 
3. Aries (Moth Song) 
4. Tough Love 
5. Formative Age 
6. Muscle Memory 
7. Playing Mercy 
8. Everything As I Knew It 
9. In Loving Memory
10. Family And Friends 
11. Dirge