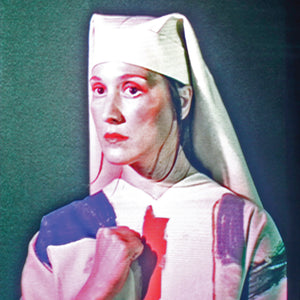 | | |
| --- | --- |
| Release Date  | 11/02/2022 |
| Format | LP/ CD |
| Label | Mexican Summer |
| Cat No. | MEX3151/ MEX3152 |
 
Pompeii, Cate Le Bon's sixth full-length studio album and the follow up to 2019's Mercury-nominated Reward, bears a storied title summoning apocalypse, but the metaphor eclipses any "dissection of immediacy," says Le Bon. Not to downplay her nod to disorientation induced by double catastrophe — global pandemic plus climate emergency's colliding eco-traumas resonate all too eerily. "What would be your last gesture?" she asks. But just as Vesuvius remains active, Pompeii reaches past the current crises to tap into what Le Bon calls "an economy of time warp" where life roils, bubbles, wrinkles, melts, hardens, and reconfigures unpredictably, like lava—or sound, rather. Like she says in the opener, "Dirt on the Bed," Sound doesn't go away / In habitual silence / It reinvents the surface / Of everything you touch. Pompeii is sonically minimal in parts, and its lyrics jog between self-reflection and direct address. Vulnerability, although "obscured," challenges Le Bon's tendencies towards irony. Written primarily on bass and composed entirely alone in an "uninterrupted vacuum," Le Bon plays every instrument (except drums and saxophones) and recorded the album largely by herself with long-term collaborator and co-producer Samur Khouja in Cardiff, Wales. Enforced time and space pushed boundaries, leading to an even more extreme version of Le Bon's studio process – as exits were sealed, she granted herself "permission to annihilate identity." "Assumptions were destroyed, and nothing was rejected" as her punk assessments of existence emerged. Enter Le Bon's signature aesthetic paradox: songs built for Now miraculously germinate from her interests in antiquity, philosophy, architecture, and divinity's modalities. Unhinged opulence rests in sonic deconstruction that finds coherence in pop structures, and her
narrativity favors slippage away from meaning.

Tracklist:
1. Dirt on the Bed
2. Moderation
3. French Boys
4. Pompeii
5. Harbour
6. Running Away
7. Cry Me Old Trouble
8. Remembering Me
9. Wheel